Do You Believe In Us
Jon Secada
23 hours ago
Breakout
Swing Out Sister
23 hours ago
What's on Your Mind (Pure Energy)
Information Society
23 hours ago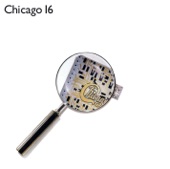 Hard to Say I'm Sorry / Get Away
Chicago
23 hours ago
La Grange
ZZ Top
23 hours ago
Somebody's Watching Me
Rockwell
23 hours ago
The Heart of Rock and Roll
Huey Lewis & The News
23 hours ago
I Want Her
Keith Sweat
23 hours ago
Jack & Diane
John Mellencamp
23 hours ago
If You Leave
Orchestral Manoeuvres In the Dark
23 hours ago
Ver más
The Big 80s Station en vivo
Playing The Big Hits From The Big City!
The Big 80s Station is an online radio channel that live streams globally and 24/7 the greatest hits that defined the 80s, selected by radio personalities from that decade. The channel is part of Big Sticks Broadcasting Corporation, a NY based media consultant for radio.
Frecuencias The Big 80s Station
Nueva York: Online
Lista de las canciones más escuchadas
Últimos 7 días:
1. Taco - Puttin' On The Ritz
2. ABC - The Look of Love
3. Soft Cell - Tainted Love / Where Did Our Love Go?
4. Thompson Twins - Lay Your Hands on Me
5. Modern English - I Melt With You
6. Depeche Mode - Enjoy the Silence
7. Jane Child - Don't Wanna Fall In Love
8. New Order - Bizarre Love Triangle
9. Thomas Dolby - She Blinded Me With Science
10. A Flock of Seagulls - I Ran (So Far Away)
Últimos 30 días:
1. Depeche Mode - People Are People
2. Modern English - I Melt With You
3. ABC - The Look of Love
4. Corey Hart - Sunglasses at Night
5. Nena - 99 Luftballons
6. A Flock of Seagulls - I Ran (So Far Away)
7. Level 42 - Something About You
8. Escape Club - Wild Wild West
9. Taco - Puttin' On The Ritz
10. Naked Eyes - Promises Promises
Contactos
Redes sociales
Compartir
Comentarios