I'd Die to Be With You Tonight
Jimmy Barnes
23 hours ago
Together Forever
Rick Astley
23 hours ago
Alive and Kicking
Simple Minds
23 hours ago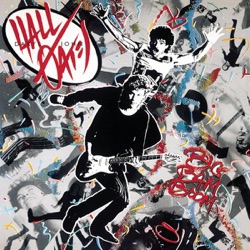 Out of Touch
Daryl Hall & John Oates
23 hours ago
The Way You Make Me Feel
Michael Jackson
23 hours ago
Antmusic
Adam & The Ants
23 hours ago
Funky Town
Pseudo Echo
23 hours ago
Who's That Girl?
Aretha Franklin & Eurythmics
23 hours ago
Don't Get Me Wrong
Pretenders
23 hours ago
Our Lips Are Sealed
The Go-Go's
23 hours ago
Ver más
Totally Radio 80s en vivo
Just for Hits & Giggles
Totally Radio 80's is a Australian digital radio station owned and operated by Totally Media. Best known for musical genres such as 80s.
Categorias:&nbsp
Oldies, 80s
Frecuencias Totally Radio 80s
Adelaida: Online
Brisbane: Online
Canberra: Online
Costa Dorada: Online
Melbourne: Online
Perth: Online
Sídney: Online
Ver más
Lista de las canciones más escuchadas
Últimos 7 días:
1. Midnight Oil - Beds Are Burning
2. The Black Sorrows - Chained to the Wheel
3. Climie Fisher - Love Changes (Everything)
4. Feargal Sharkey - You Little Thief
5. Yazoo - Only You (Live)
6. Fine Young Cannibals - Suspicious Minds
7. Depeche Mode - Just Can't Get Enough
8. David Guetta & Madonna - Into the Groove
9. Hunters & Collectors - Throw Your Arms Around Me
10. Swingers - Counting the Beat
Últimos 30 días:
1. Fine Young Cannibals - Johnny Come Home
2. Gloria Estefan - Get On Your Feet
3. Simply Red - Money's Too Tight to Mention
4. Rod Stewart - Young Turks
5. Robert Palmer - Addicted to Love
6. China Crisis - Black Man Ray
7. Billy Joel - It's Still Rock and Roll to Me
8. Ub40 - I Got You Babe
9. Kylie Minogue - Hand On Your Heart
10. Fairground Attraction - Perfect
Contactos
E-mail:&nbsp
onair@totallyradio.com.au
Redes sociales
Compartir
Comentarios