Mood of Mine
St Project
23 hours ago
Let's Get Started
Brian Culbertson
23 hours ago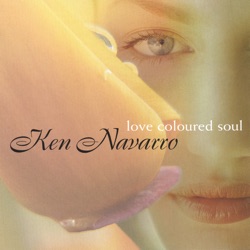 You Are Everything
Ken Navarro
23 hours ago
Take Your Time
Vincent Ingala
23 hours ago
Later On
Mezzoforte
23 hours ago
And the Story Goes
Brian Simpson
23 hours ago
Muriesque
Bennett B.
23 hours ago
Honey Grove Lane
Brian Clay
23 hours ago
It's the Way That I Feel
David Lanz
23 hours ago
Bird Island
Paul Hardcastle
23 hours ago
Ver más
101 SMOOTH JAZZ en vivo
The best smooth jazz mix
101 Smooth Jazz Radio is an online radio station that offers listeners a selection of the best instrumental smooth and mellow jazz music. The station live streams worldwide 24/7, without geographical restrictions.
Categorias:&nbsp
Smooth Jazz, Easy Listening, Jazz
Frecuencias 101 SMOOTH JAZZ
Denver: Online
Los Ángeles: Online
Miami: Online
Nueva York: Online
Lista de las canciones más escuchadas
Últimos 7 días:
1. Tim Bowman - 7 Free
2. The Blah Blah Blahs - This and That
3. Shilts - Say Something
4. Michael Lington - Pacifica
5. Jay Soto - Sunday Smile
6. Marion Meadows - Show Me Show Me
7. Chieli Minucci - Come As You Are
8. Steve Cole - From the Start
9. Doc Powell - We'll Make It Last
10. Jessy J - Tropical Rain
Últimos 30 días:
1. The Blah Blah Blahs - This and That
2. Tim Bowman - 7 Free
3. Andrea Razzauti - Black Sand
4. Dave Koz - The Bright Side
5. Tom Grant - Delicioso
6. Paul Brown - Mind Games (feat. Gregg Karukas)
7. Ken Navarro - I've Always Loved You
8. Jessy J - True Love
9. Roberto Vazquez - Thru Her Eyes
10. Jeff Kashiwa - Do It Again
Contactos
Redes sociales
Compartir
Comentarios