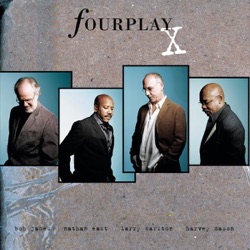 Cinnamon Sugar
feat. Chaka Khan and Nathan East
23 hours ago
Speakeasy
Gregg Karukas
23 hours ago
Hold On Tight
Boney James
23 hours ago
Tango in Tio
Euge Groove
23 hours ago
High Five
Marc Antoine
23 hours ago
Warm Breeze
Wolfgang Haffner
23 hours ago
Come As You Are
Chieli Minucci
23 hours ago
Show Me Show Me
Marion Meadows
23 hours ago
Awakening (feat. Chieli Minucci)
Special EFX
23 hours ago
Sunday Smile
Jay Soto
23 hours ago
Ver más
101 SMOOTH JAZZ en vivo
The best smooth jazz mix
101 Smooth Jazz Radio is an online radio station that offers listeners a selection of the best instrumental smooth and mellow jazz music. The station live streams worldwide 24/7, without geographical restrictions.
Categorias:&nbsp
Jazz, Smooth Jazz, Easy Listening
Frecuencias 101 SMOOTH JAZZ
Denver: Online
Los Ángeles: Online
Miami: Online
Nueva York: Online
Lista de las canciones más escuchadas
Últimos 7 días:
1. Grish Gaming - I Fucked Yo Bitch!
2. Paul Jackson Jr - Easy, Like Sunday Morning
3. Paul Hardcastle - Slomotion
4. Christophe Goze - The Nightfly
5. Joey Navarro - Strawberry Moon
6. Kirk Whalum - Same Ole' Love
7. Shakatak - Andre's Place
8. Eric Essix - For Real
9. feat. Chaka Khan and Nathan East - Cinnamon Sugar
10. Wolfgang Haffner - Warm Breeze
Últimos 30 días:
1. Grish Gaming - I Fucked Yo Bitch!
2. Paul Jackson Jr - Easy, Like Sunday Morning
3. Chieli Minucci - Come As You Are
4. Bob Mamet - Greenstreet
5. Bob Baldwin - Lookin' for Another Pure Love
6. Ben Tankard - Goodness Gracious (feat. Take-6)
7. Richard Elliot - Summer Madness
8. Russ Freeman - Anywhere Near You
9. Keith Andrew - Cielo (feat. Chris Standring)
10. Pamela Williams - Me and Mrs. Jones
Contactos
Redes sociales
Compartir
Comentarios